Gladiator
This is a one-2-one training programme with a qualified strength and conditioning coach. Based on the strength and conditioning programmes of professional fighters, the Gracie Barra programme will get you as fit as a professional athlete in a safe, fun, and supportive way. The primary focus of Gracie programme is to get you into the best shape of your life using movements and conditioning exercises from various martial arts disciplines.
Lose fat, get toned, and become healthier
Improve your cardiovascular health
Maximize fat loss with a great martial arts workout
Increase strength
Increase muscle mass
Improve posture and functional strength
Change body composition
Have a ton of fun
Feel rejuvenated
Enjoy increased energy levels
Achieve fitness levels of a professional athlete
Get rid of old aches and pains
Prevent future injuries
Overcome plateaus
The Gladiator programme at Gracie Barra is a fun and challenging workout based on the strength and conditioning programme of the Gracie Barra Fight Team.  The programme is designed by martial artists for martial artists, and it draws upon the over 1,000 years of championship experience of the Gracie Barra team.
Gladiator builds cardiovascular strength, power, flexibility and muscle, using a wide range of functional exercises to create an exciting, high intensity workout.  If you are looking for a world class circuit training programme in Milton Keynes, then the Gracie Barra programme is for you!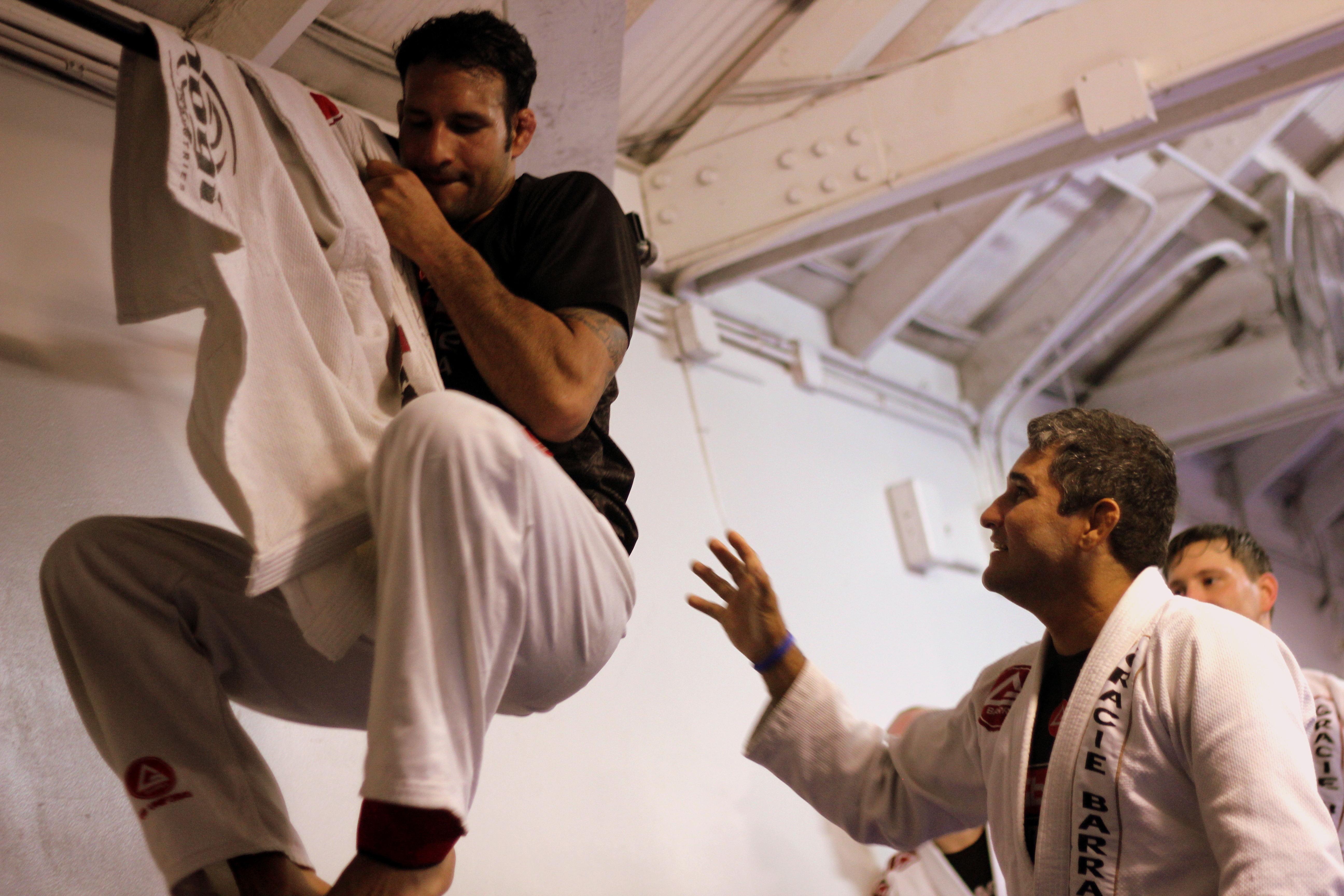 Gladiator for Beginners is a perfect introduction to strength and conditioning training.  This class focuses on a mastery of the fundamental exercises and movements of the Gladiator programme.  We will ensure that you are learning perfect form and technique for each exercise.
Through this class, newcomers to circuit training will have the opportunity to build a solid foundation before jumping into much more advanced and physically intensive workouts.  By learning the exercises the right way you ensure that you will receive the maximum benefit from Gladiator programme while remaining injury free.
More Information
Please Call 07743720034 to start your journey.